Menu

Eleventy 1.93s

Gatsby 29.05s
Seven Million npm Downloads!
On October 18, 2023 Eleventy passed seven million lifetime downloads! That download count is now 7.4M (as of 2023 December 01).
(This number is limited to Eleventy core and doesn't count our ecosystem of utilities and plugins.)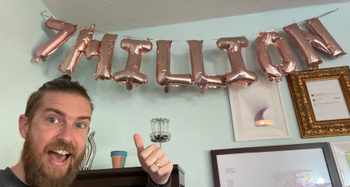 Thank you for the support!!
---